All-in-One eCommerce
Shipping Solution in Singapore
Get competitive delivery or shipping rates with Oneship.
Let us help you with your ecommerce shipping solution today.
With minimum top-up requirement and minimum commitment.
OneShip Shipping Software will help you manage your deliveries, book couriers, and track your parcels. Enjoy discounted shipping rates from our delivery partners.
Register Now for a Free One-on-One Consultation
OneShip is Your Ultimate Shipping Solution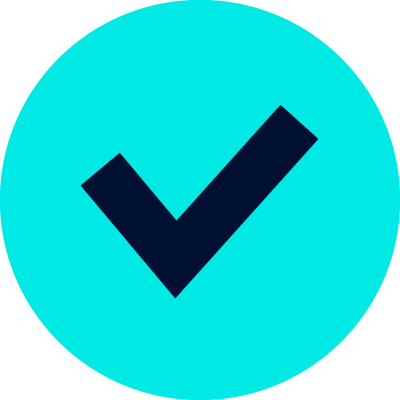 Information about customers' shipments is synchronised from your website.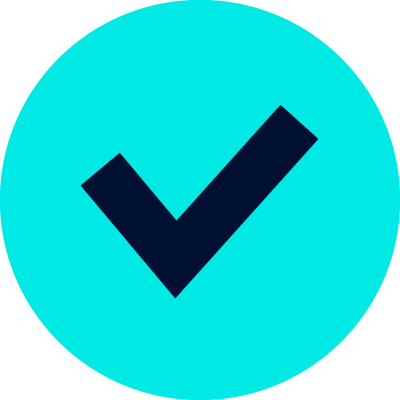 Automatically pick up or drop off on your parcel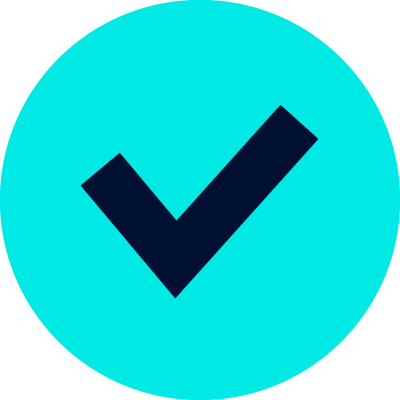 Provide consumers with automated updates on their deliveries through email or text message.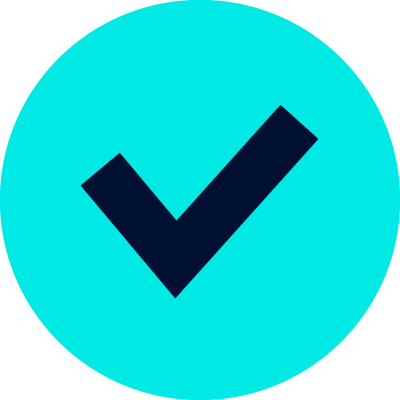 Automatically updates customers with delivery status
Only with a $20 minimum top-up to get discounts from our courier partners.
All Orders in a Single Place
One location for monitoring all of your orders. Synchronise and manage orders from several online marketplaces and platforms using a single control interface with OneShip ecommerce shipping solution. A user-friendly dashboard displays current status information in real time and can be scanned quickly.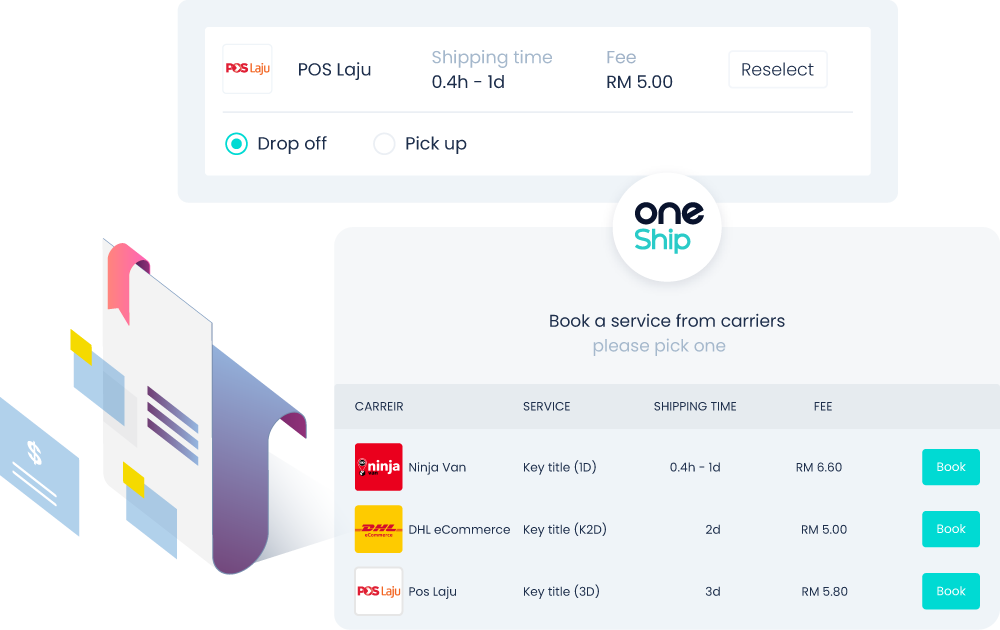 All your orders in one place
One dashboard for all your orders. Sync and manage orders from different platforms and marketplaces from one panel. An intuitive dashboard provides real-time status updates at a glance.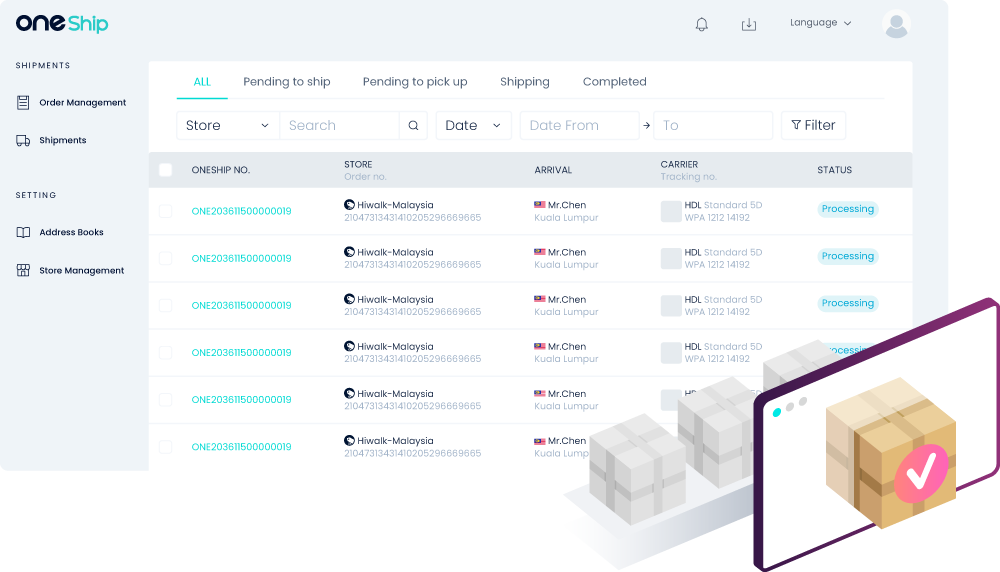 Powerful Bulk Management Capabilities
You should not waste your precious time. You may now upload up to 100 separate label orders, process them, and print them all at once.
Simplified Tracking Process
Order tracking is simple and quick. Quickly and easily follow the whole path of each order, regardless of the channel used.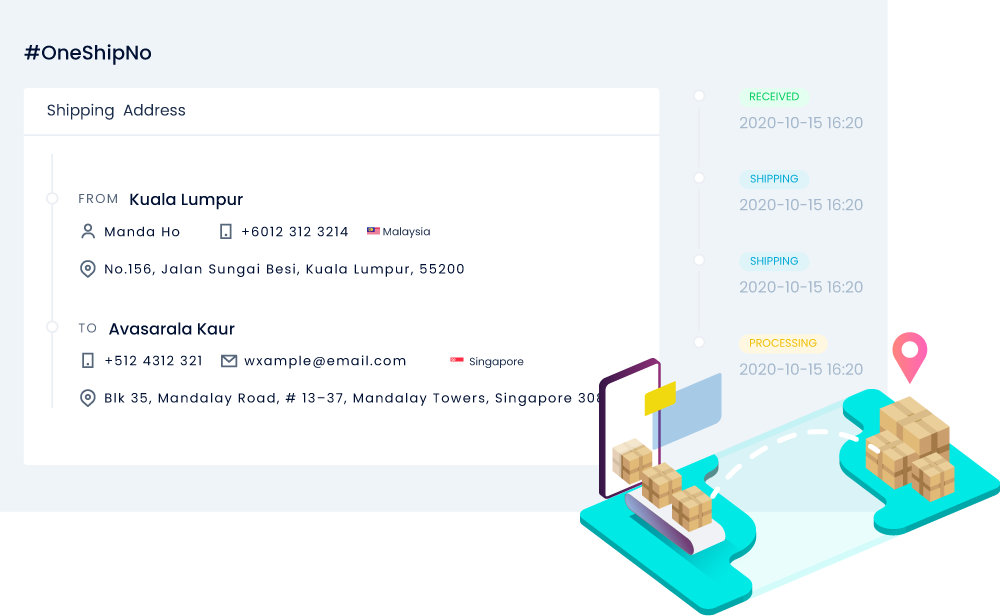 Streamlined tracking process
Easy and hassle-free tracking for all orders. Whatever channel you use, quickly and seamlessly track the full journey of each order.
Only Take 3 Simple Steps to Start Using OneShip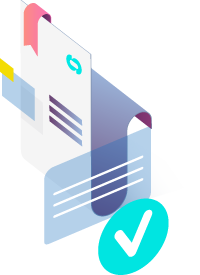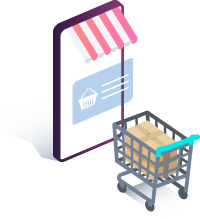 Get Started by topping up only $20.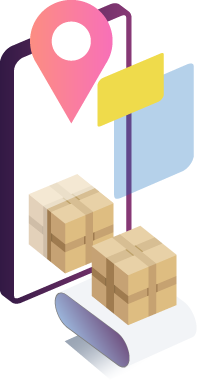 Start your Shipping Journey!
Our users firmly say OneShip has amplified their business growth

The founder of Butik Hadramiyah, who offers a wide selection of modest wear on their own webstore and in marketplaces. Hassan goes into detail about the origins of his business and using OneShip delivery platform has eased his team's workload ensuring that they can shorten the order processing journey for his loyal customers.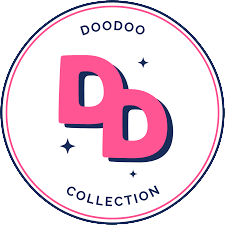 Meet Crystal, the founder of Doodoo Collection, an online platform selling healthcare and beauty products based out of Melaka. She has been using OneShip to manage her orders for shipments. Bulk processes and in-house delivery partners have really saved her time on delivering goods to her customers.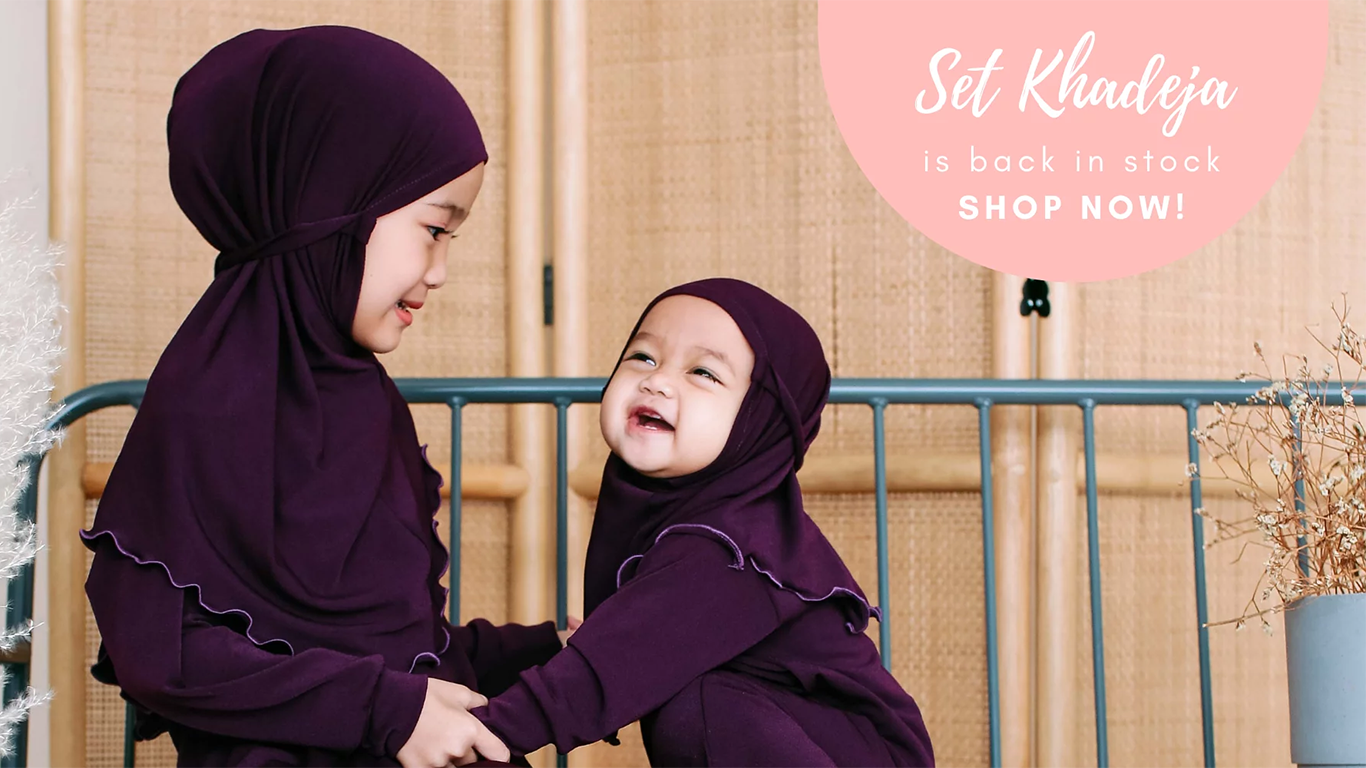 Choosing OneShip was an easy decision. We process almost 100 orders and OneShip offers some of the cheapest delivery rates in town. It was also easy and simple to process our orders, letting us dedicate more time to manage our day-to-day sales. Also, the team support is super helpful! I wholeheartedly recommend OneShip to be your partner delivery.
Register with OneShip today to get special shipping rates!
FAQs
How can I pay the delivery costs?
SHOPLINE Finance will send you an email invoice if you have a SHOPLINE subscription.
If you are not already enrolled in a SHOPLINE plan, you can still use OneShip by purchasing credits.
SHOPLINE Finance will send you an email bill if you want to use COD (Cash on Delivery) service but are not currently subscribing to a SHOPLINE plan.
When do you come to pick up the orders?
Monday to Friday (excluding public holidays) for Ninja Van, J&T Express, Janio, Singapore Post and QXpress.
Does OneShip allow bulk shipments to be created?
The answer is yes. For the full OneShip instructions, please go here.
Does OneShip work with every logistics platforms?
Right now, OneShip is linked with five fantastic logistics companies. And in order to meet the expanding demands of your company, we plan to roll out even more enhancements in the near future.
Copyright@ 2023. oneship.co